"PSOFT Pencil+ 4 for Maya", the long-awaited version for Autodesk Maya of "PSOFT Pencil+ 4", our non-photorealistic rendering plugin widely used in Japanese animation productions, has been released worldwide.
About Pencil+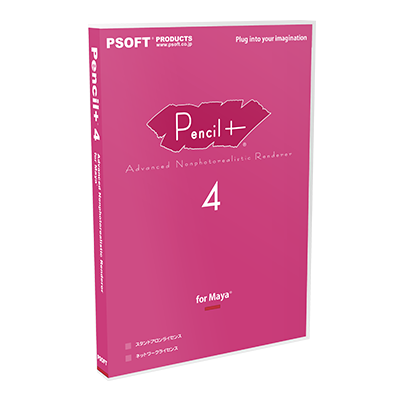 PSOFT Pencil+ 4 for Maya is a rendering plugin for Autodesk Maya which can reproduce the look of animation cels.
The plugin makes it possible to reproduce in 3D the distinctive art style seen in Japanese animation and illustrations. It is also effective for creating non-photorealistic looks made from simple planes and lines and which are useful for creating simplified illustration drawings to convey ideas. It is also great as a visualization tool for product and graphic design as well as for motion graphics and animation.

*This plugin is the Maya version of "PSOFT Pencil+ 4 for 3ds Max", an established 3D computer graphics plugin widely used in Japanese animation productions.
Webpages
Operating Environment
Host Application
Windows Version:
Autodesk Maya 2015 / 2016 / 2016 Extension 2 / 2017 / 2018
*Operates with the Maya Software renderer.

Hardware:
Requirements identical to those of the host's version of Autodesk Maya.
Product Price
| Standalone License | ( Tax included ) |
| --- | --- |
| Download version | 60,480 Yen |
Sold on the PSOFT Store.
Free Demo Versions
Free demo versions of all PSOFT products are available so you can try out our products before you decide to buy them. Please take this opportunity to check out our plugins directly in your own Maya environment. The free demo versions are introduced on the following page:
Related Utility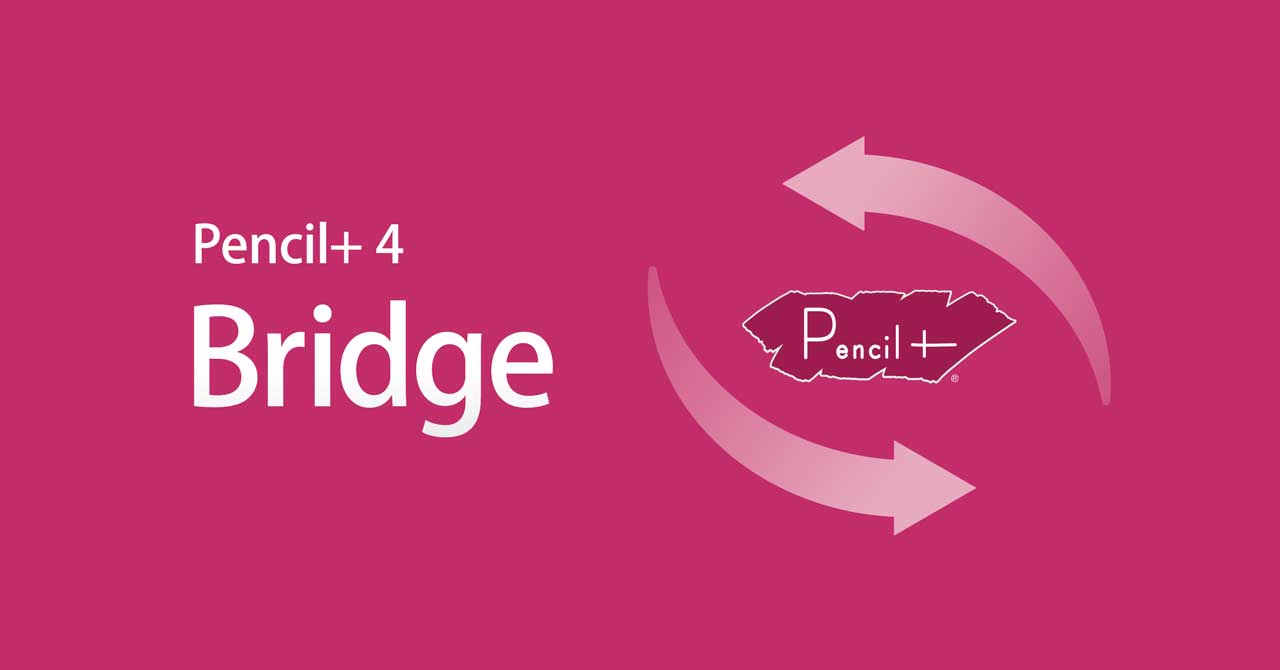 Pencil+ 4 Bridge for Maya Planned for Release
Pencil+ 4 Bridge for Maya / 3ds Max is used to write Pencil+ 4 Material and Pencil+ 4 Line settings to file and read them back. The data is managed as a file separate from the scene file, so it can easily be applied to another scene. Thanks to the Bridge, Pencil+ 4 settings can be shared between Maya and 3ds Max for greater convenience.
*We plan to distribute this utility for free on the PSOFT User Page. Please wait for future announcements.