PSOFT Pencil+ 4 Features
PSOFT Pencil+ 4 for 3ds Max is a non-photorealistic rendering plugin which can reproduce the appearance of pen-and-ink and color pencils drawings as well as animation cels.
Materials with a high level of expressiveness.
Pencil+ 4 can reproduce the flat look of cel shading and the texture of pencil sketches. It provides fine control over shading and enables unique presentations where only specific materials are drawn to the foreground. It makes it possible to create revolutionary artistic textures.
Fast and beautiful line drawing.
Pencil+ 4 Line functionality can be used to create a wide range of richly expressive lines such as uniform lines, lines jutting out of objects, rough sketch lines or lines with width modulation like those found in Japanese manga.
New in Pencil+ 4 Line


Multithreaded Rendering

The Pencil+ 4 Line rendering engine now supports multithreading and multiple platforms. It can quickly draw lines even for complex scenes with thousands of overlapping objects.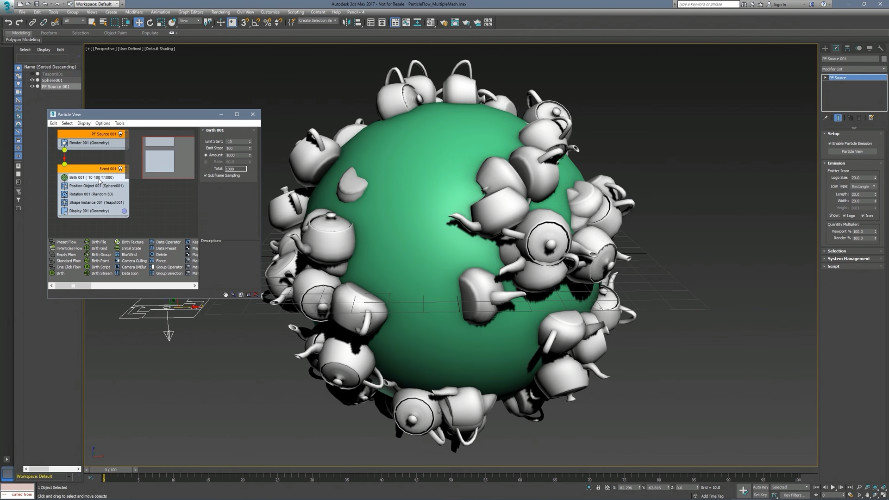 ---
---
New in Pencil+ 4 Line


Extended Line Settings

New edge detection settings were added.
"Selected Edge" draws lines on selected polygons and edges.
"Open Edge" draws lines on open edges of polygons.
"Merge Group" draws on multiple grouped objects as though they were a single object.
"Self-Intersection" draws lines where an object intersects itself.
Reduction settings can now be copied as instances.
Unique modifiers.
Create exaggerated perspectives as if they were hand-drawn or perform shading computation using an object with a different shape.
Powerful render elements output.
Output materials and lines to separate files for compositing. You can also output lines to EPS format.
Utilities
We offer utility plugins that improve Pencil+ 4 usability.
Main Features
Material
Cel shading
Stroke maps for hatching
Highlight design
Configurable light color influence
Shadow blend
Configurable light intensity influence

New

Material penetration

New

Nitrous viewport display

New

Line reflection / refraction
Configurable line drawing detection
Line color substitution
Line
Visible line drawing
Hidden line drawing
Advanced line settings
Detailed brush settings
Line animation
Distance-based reduction

Update

Line size map
New edge detection settings

Outline
Open edge

New

Object
Intersection
Smoothing boundary
Material ID boundary
Selected edge

New

Normal angle
Wireframe

Update

Support for external reference objects and scenes

New

Pencil+ 4 Line Renderer

New
Modifiers
Perspective deformation modifier
Normal copy modifier
Edge selection modifier

New
File Output
Zone render elements output
Line render elements output
Line Z depth output

New

Line output to EPS format
PLD file output

New
Operating Environment
Host Application:
Autodesk 3ds Max 2020 / 2021 / 2022 / 2023
* Operates with the scanline renderer.
Supports network rendering with Backburner. There is no limit on the number of computers used for rendering.
Hardware:
Requirements identical to those of the host's version of Autodesk 3ds Max.
License:
Standalone License
Network License
Information about the license is here.
Release Notes
PSOFT Pencil+ Case Studies


Gallery